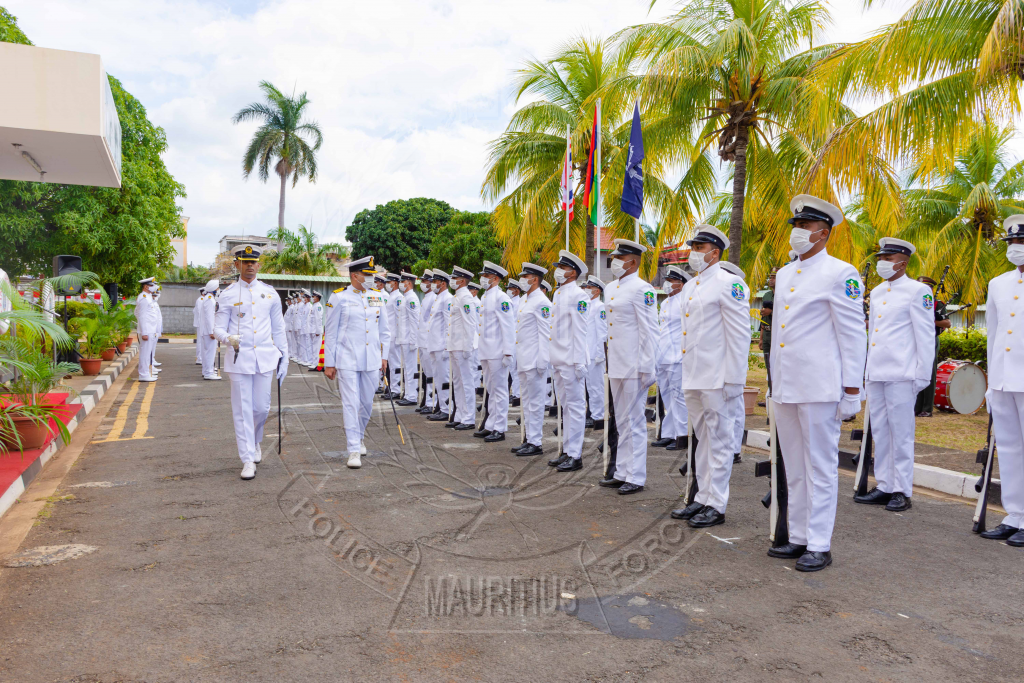 In the context of the celebration of the 34th Anniversary of the NCG, a symbolic Parade by NCG officers comprising of a platoon of 24 NCG personnel was held at NCG Headquarters, Les Salines on Saturday 24 July 21 at 1000 hrs. The official function was clubbed with remittance of a cheque upon a voluntarily contribution of all NCG personnel; as a financial support to parents of late PC 10628 Naipal, whose demise occurred whilst on duty at Agalega in December 2020. A token of remembrance in memory of late PC 10628 Naipal, was also presented to the family.
The programme culminated with an award of certificate ceremony, wherein certificates were awarded to fifty (50) NCG personnel (in two separate batches) following successful completion of CSRS Operators course.
All COVID-19 sanitary protocols were observed during the function.